First Christian Church of Seminole believes that to succeed in your walk with Christ requires fellowship with other believers.  Below is a directory of the small groups offered by the members of the FCCS church.  Please contact one of the group leaders or stop in if you'd like to learn more.
FCCS Home Fellowship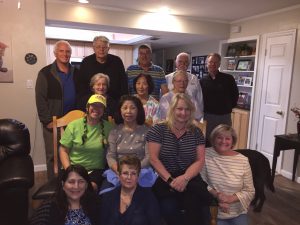 The FCCS Home Fellowship group was originally started by Alvis & Chi Chi McGinty and is now lead by Alvis McGinty, Charlie Schmorr, Ray Mercer, and John Williams. We meet for fellowship, teaching, and group discussion. We start with fellowship and snacks for about 30 minutes, then watch a video from either Right Now media, or one of the past sermons. Afterwards we discuss the video and close with prayer. There is no age restrictions as we currently have members from 28 to 80. If you are looking for a small group, please reach out as we'd love to have you!