Into All The World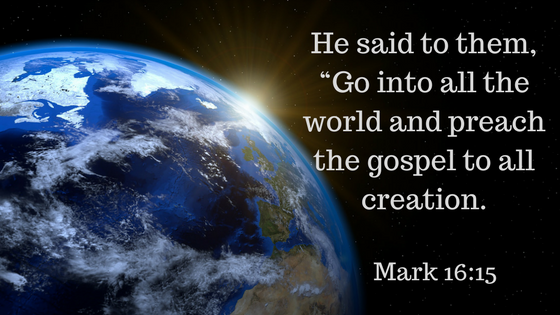 World Missions
Supporting World Missions is a big part of who we are as a family of believers. First Christian Church of Seminole was established in 1972 with a vision not only for reaching Seminole and Pinellas County for Christ, but taking the Gospel to the ends of the earth. Here at FCCS we understand the importance of sharing the Good News of Christ with others locally, and of partnering with those who are taking that Good News around the world.
WYCLIFFE BIBLE TRANSLATORS: MIKE & KAREN OSBORN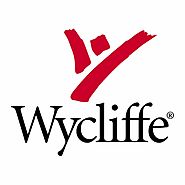 Mike & Karen have been missionaries for over 17 years, first with New Mission Systems Intl. and for the last 7 years with Wycliffe Bible Translators. They serve internationally from the JAARS mission center just south of Charlotte, NC - helping to mobilize missionaries serving around the world.
CHRISTIAN OUTREACH CENTER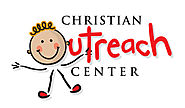 COC is a ministry largely for low income or underprivileged children ages 5 to 18 that has been operating in the Clearwater/Largo area since 2001. The ministry has a full sized school bus, two 25 passenger buses and a 15 passenger van. Children are picked up from their homes twice a week and brought to COC in Largo on Oakhurst Rd. The ministry goal is to create disciples of Jesus Christ, present the Gospel, and teach God's Word to his precious little ones.
Train a child in the way he should go and when he is old, he will not depart from it. Proverbs 22:6. This verse drives this ministry knowing God is faithful in His promises.
Volunteers are welcome and needed.
You can contact Steve Iovino at (727) 239-1325 or Shari Iovino at (727) 637-5170.
Email: s.iovino@christian-outreach.com
http://www.christian-outreach.com/
LAKE AURORA CHRISTIAN CAMP & RETREAT CENTER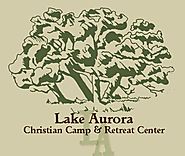 Lake Aurora Christian Assembly is a camp and retreat center dedicated to helping youth and families develop core values based on Christian principles. It is their goal to give each participant a wholesome life experience in an outdoor setting.
Children's Camps, Women's Retreats, Men's Retreats, and much more! Lake Aurora Christian Assembly, Inc. is owned and operated by independent congregations of the Christian church/Church of Christ in Central Florida.
BAJIO CHRISTIAN MISSION: MARK, JOY, KATRINA & CALEB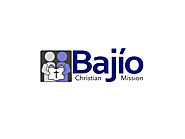 Equipping God's people to spread the Word by educating and empowering. BCM exists to partner with church leaders and missionaries, through training and support roles. Currently serving in Honduras, Central America.
JOHNSON UNIVERSITY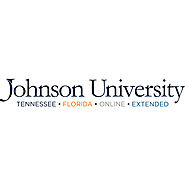 Your Faith Promise Offerings not only go to missionaries out in the field, but it also provides assistance to FCCS student/members attending Bible college with the intent on entering the ministry.
Over the years, your generosity has helped several of our youth (and even a couple of our missionaries) with the financial burden of attending Christian colleges.
GOOD NEWS PRODUCTIONS INTERNATIONAL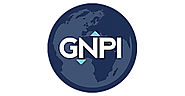 GNPI produces culturally relevant, Biblically based content in digital, video, and print format to accelerate global evangelism. GNPI helps people access the Gospel in their native language in a way they can understand. The Gospel is often presented using videos shown with solar powered equipment.
Grassroots media teams are able to quickly identify cultural trends and produce projects having maximum impact. It's not just video evangelism. It's using Biblical principles to address social issues, allowing non-believers to hear God's Word and change the way they interact with others.
FRIENDS OF CHRIST HAITIAN MINISTRY - MIOCHE & ROSIE ROCK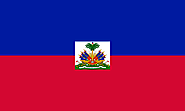 The Rocks were called to serve in their homeland of Haiti primarily to connect people to Jesus, the Savior. Based in the hometown of Pignon, they reach out with the Word in diverse ways. The Rocks' ministry includes two growing churches in the village of Bouyaha and the town of Pignon. Vibrant children's and sports ministries target the area's youth. They also operate a Christian school in Bouyaha where 258 children are being educated and learning about God. Through a radio station which they run, they reach and audience of 300,000 people with the Good News every day.
Email: mrock3@juno.com
SHORT-TERM MISSION TRIPS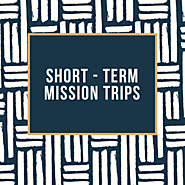 Goal: To encourage and support FCCS member who sacrifice their time and resources to participate in Short Term Missions, we provide assistance with materials cost for their project.
WYCLIFFE BIBLE TRANSLATORS: KEN & SHEILA NELSON - PAPUA NEW GUINEA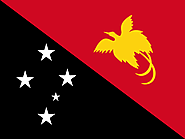 Ken and Sheila Nelson are members of FCCS. They have chosen to go to Papua New Guinea in the South Pacific to support the work of Bible translation. There are over 820 languages spoken in Papua New Guinea and approximately 300 of them do not have a single word of Scripture and are still in need of Bible translation. Sheila will teach high-school science at Ukarumpa International School to children of the translators, other missionaries, and local Papua New Guineans. Ken will be an Administration Manager in the Construction and Maintenance (CAM) Division at Ukarumpa. Their positions make it possible for the translators to remain in the tribes and villages and give their full attention to translating the Bible for those who have never heard.
TEAM KOSOVO: CALEB & HEATHER CHESTNUT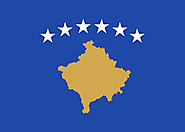 The Chestnuts have been actively hosting sports ministry event and outreaches for the last 3 years. The first year, they were partnered with an American friend, working in the capital but since then, they have focused more on a smaller city and it's surrounding villages. This city is called Podujeve. This is also where they are currently living and helping to further establish a small church plant. Other than the team's work in this city, there is no other Christian influence present. The city and it's surrounding villages have a population of close to 200,000 people, and of that number, around 99% are Muslim. They want to build relationships with the local people and try to show the Love of Christ to them. Their goal is to be fully funded by the summer of 2018, so that they can move in to doing full time ministry in Podujeve and join their team members in doing more community outreach there. God is moving in Kosovo and they feel they have an unique opportunity to show His love by serving and working with the youth, in this country.
Cambodia4Jesus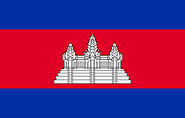 Our missions budget is separate from our General Fund and Building Fund Budgets.  The entire missions program is supported through our annual Faith Promise campaign held every February.  During this time members of the FCCS family are encouraged to pledge an amount that they trust God will provide for them to give in the coming year (over and above their regular giving) to support world missions.  In recent years the FCCS family has given in excess of 20% of our annual income (above and beyond regular giving) to our missions partners here and across the globe.