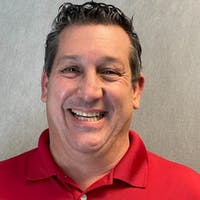 Tim Marshick is the new Director of the center.  Tim is married to his wife of 22 years, Tamara.  They are pastors at the House of Hope in St. Petersburg.  He are excited about the vision of this ministry and giving children a fun and safe environment to come to after school to be told about the love of God.  He hopes to build on the incredible job that has been done over the past 20 years and build a model that is reproducible for other areas of the county.  In the future, he hopes to multiply the ministry into Clearwater and St. Petersburg, as there are many children that we need to reach!
Christian Outreach Center has been operating since 2001. The volunteers / workers are qualified Christian individuals from all walks of life. Their dedication and burden for children, youth and their families is what makes them unique.
The center s annual budget is estimated at $130,000 . We depend on the community and people like you to help with financial needs.
Our workers have different responsibilities in one or more of the following areas:
Bus drivers
Bus workers
Program workers
Food prep. workers
Decision Counselors
Tutors
. . . to name few.
We have a great need for more volunteer workers. Please call our Christian Outreach Center office @ (727) 595-2117 if you are interested in helping.
For more information, please visit their site:  http://www.christian-outreach.com/