About First Christian Church of Seminole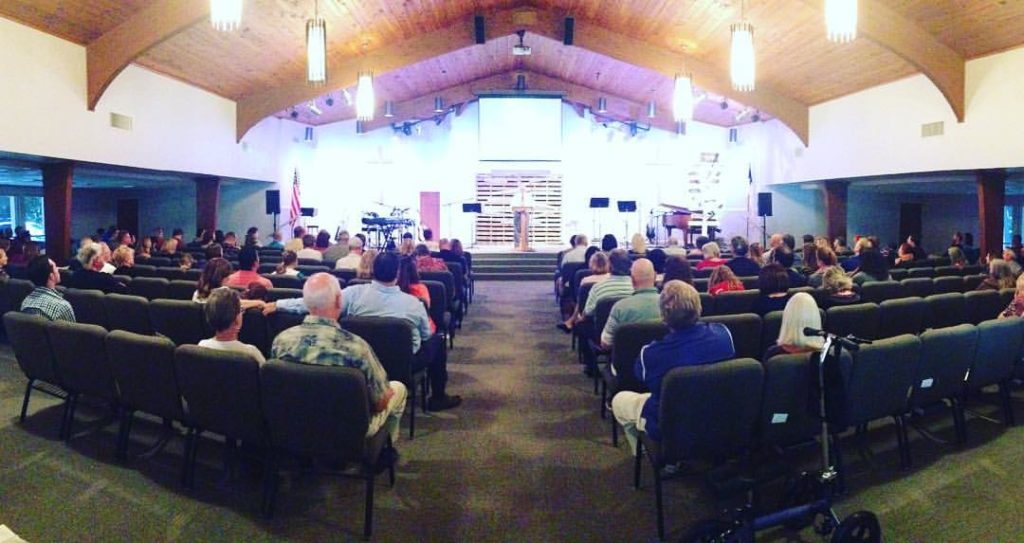 Our Mission
The mission of First Christian Church of Seminole is to introduce people to the love of Christ, instruct people in the teachings of Christ, and involve people in ministry for Christ.
How we plan to accomplish that mission:

re:Focus — Our main purpose, according to scripture is to go and make disciples of all nations, baptizing them in the name of the Father and the Son and the Holy Spirit, teaching them to obey everything Jesus Christ has commanded. We want to re:Focus on this message. In everything we do, we want to make sure we are striving to fulfill the Great Commission. Our leadership will be examining all the many different areas of ministry at our church with this criteria in mind: does it focus on the Great Commission? This is so we can be good stewards of our time and resources, and to maximize our impact in the community God has placed us, as well as the impact we have across the globe with our missions work.
re:Connect — The most important command, according to scripture is to love God with all our heart, soul, mind and strength. The second is like it, to love others as ourselves. We want to re:Connect with those in our community: those who are unchurched, those who are de-churched, and those who are looking to be a part of a community of Bible-believing Christ-followers. We want to do everything we can to reach out to people in our area and invite them to join us in our journey.
re:Commit — As believers, we are to love and support one another in the body of Christ. This was given as an example to us the early church in the book of Acts: we are to continually devote ourselves to the teachings of the Bible and to fellowship and to the breaking of bread and prayer. As Paul told the church in Colossae, we are to bear with one another, and forgive each other, and to put on love, which is the perfect bond of unity. This means praying for our leadership and building them up instead of tearing them down. This means committing to preserve the unity of the Body by all means. This means actively seeking out those who we have not seen in our church for a while and, in love, try to restore the fellowship. This means putting the concern of others in our body ahead of our own, as instructed by Jesus Christ Himself.
Our History
First Christian Church of Seminole held their first worship service on June 4, 1972, in the Seminole Middle School music room. There were 97 people in attendance and 32 responded to become charter members of this new congregation. Of those 28 were transfers from First Christian Church of Largo. On May 4, 1975, FCCS moved to their new worship center on Park Boulevard. In 1981 our facility grew to include an adult education/fellowship building and in 2003 a youth center was completed.
FCCS has been a mission-focused church since its inception. In May 1993, Don and Aleta Hulsey were sent from FCCS as Living-Link missionaries to Zambia, Africa. They then served with Good News for Africa in Mozambique. In March 2005, Larry and Mandy Renfro became our second Living-Link family serving in Malawi, Africa.  Ken and Sheila Nelson became our third Living-Link family and are currently serving in Papua New Guinea working with Wycliffe Bible Translators.