Serve with the FCCS worship ministries!
At FCCS, we have opportunities to serve on a volunteer basis in various capacities of worship ministry.  We utilize the talents of congregation members in all of our worship gatherings, and seek to continually recruit talented individuals that desire to glorify God with their gifts.
This page contains information on how to get involved with the various worship ministries at FCCS.
---
FCCS Worship Team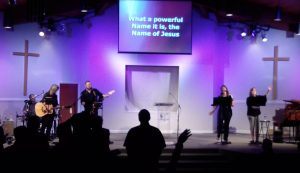 Our second service worship team leads worship for our 11:00am Contemporary Service on Sundays as well as special worship gatherings.  Utilizing a high standard of excellence, this team strives to:
Glorify God through Christ-centered, Spirit-driven worship services
Encourage the spiritual walk and personal worship of God's flock at FCCS
Offer an atmosphere that is modern in musical selection, but most importantly, Biblically-sound and filled with God's Presence
Interested in serving on the FCCS Worship Team?  We have an audition process in place for recruiting new talent.  To get started, click here to fill out our Audition Form.  Once we review your submission, we will get in touch!
---
FCCS Choir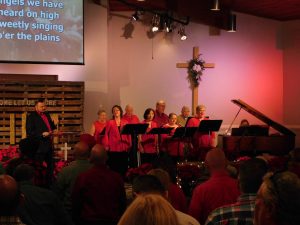 Do you love to sing hymns and lead others in worshipping the Lord?  Our 1st service choir leads worship for our weekly 8:30am services and is always looking for new voices.  For information on joining, email us at worship@fccseminole.org, or join us for a Wednesday night choir practice at 5pm in the Sanctuary.
---
FCCS Youth Band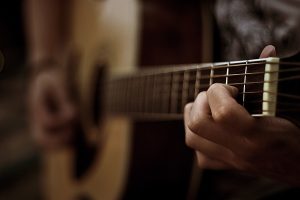 The FCCS Youth Band is comprised of Middle and High School students who lead worship for Youth Group on a monthly basis under the direction of Nick Westfall.  Does your student play / sing?  Click here to email us about an audition!
---
FCCS Tech Teams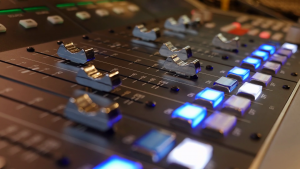 Audio, video, lighting and media for our worship services on Sundays are run by our skilled tech teams.  These teams run sound on a digital console, lighting on a touch-screen computer, and worship slides using software.  We have plenty of opportunities to get involved on the FCCS Tech Team!  Interested?  Click here to fill out our Tech Team Form!