Watch this series and more online!
Our current sermon series. . .
Sundays: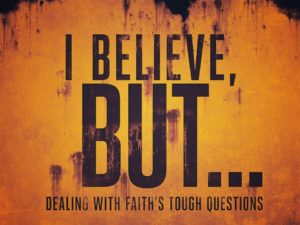 The enemy of faith is not doubt; it is unexpressed doubt. The Church should be a place where anyone can ask, "But what about…?" and face some of faith's greatest questions with honesty and conviction. That's what this series will do. Join us October 15- December 3 as we tackle some of faith's toughest questions.
Wednesday Nights: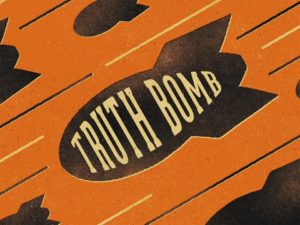 A truth bomb is a statement made that might seem shocking to the recipient but is the truth. It feels like a bomb because the "victim", aka the one who needs to hear the truth, is unsuspecting of it and is usually left disoriented. Join Andy on Wednesday nights as he looks at some of the Truth bombs Jesus often dropped that shocked the religious establishment and caused many to rethink their long-held beliefs.